The beginning of a new year.

Whether you are one who uses its dawning to clear the slate and set resolutions for the coming days and weeks or not, there is something kind of enticing about this first day of January. Something a bit precious. And special. And, yeah, new.

Like if you don't wiggle, you may just get the shot.

I am one of those who sets goals and contemplates the way this year can be better than the last.
I am also one of those who sees the forward momentum of life and understands (albeit intermittently) that life happens in spite of the plans you make... but I do like to spend the time around the new year contemplating my navel the things I can do to affect positive changes toward better ends as a person, a mother, a wife and a friend.

So far my list includes:
Drink coffee in bed first thing in the morning.
Lounge in jammies.
Read an excellent novel.
Take a new year's day nap.

I am thrilled to report that I am off to an excellent start this year. Your suggestions for furthering the betterment of my person are welcomed in the comments section.

Happy New Year everyone.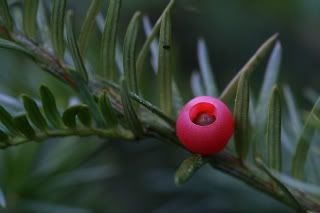 New Year changes at the photo site.

Whether you've noticed or not (you do visit, right?) Allison and I share a photoblog and post in a rhythm of her turn, my turn throughout the year. This year, (yes, the NEW year) I will be posting on the ODD numbered days. What that means for you is that TODAY, being the FIRST, is the FIRST day of the new arrangement. Yup, me = ODD. Seems fitting, no?